STEP INTO THE FUTURE OF
BRAND EXPERIENCES.
We invented

Kinetic Brand Experiences
to create powerful engagement at your events.
Classic experiential
has

become predictable.
Are your experiential events falling flat?
Failing to leave a lasting impression?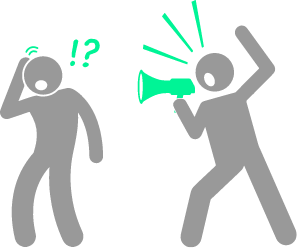 Break free from the chains of conventional advertising
and step into a new era with Kinetic Brand Experiences.
introducing
kinetic

brand experiences
The all-in-one engagement tool that excites, educates,
and enables audiences to connect with your brand.
Pavegen harnesses the kinetic energy from
footfall to capture attention like never before.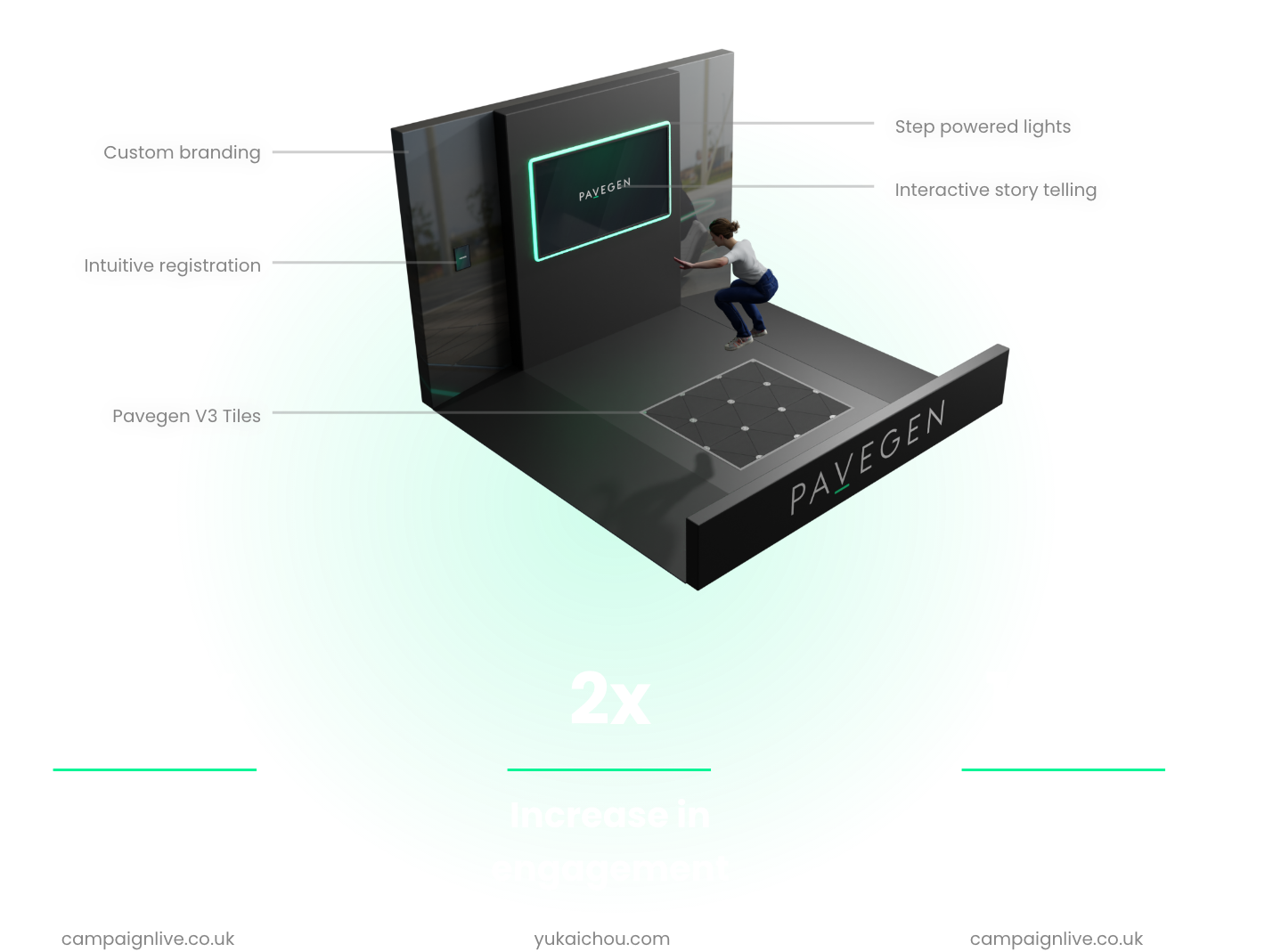 We work with the world's largest brands
250+ Installations 37 Countries

generate

global headlines
Say goodbye to hefty PR spend!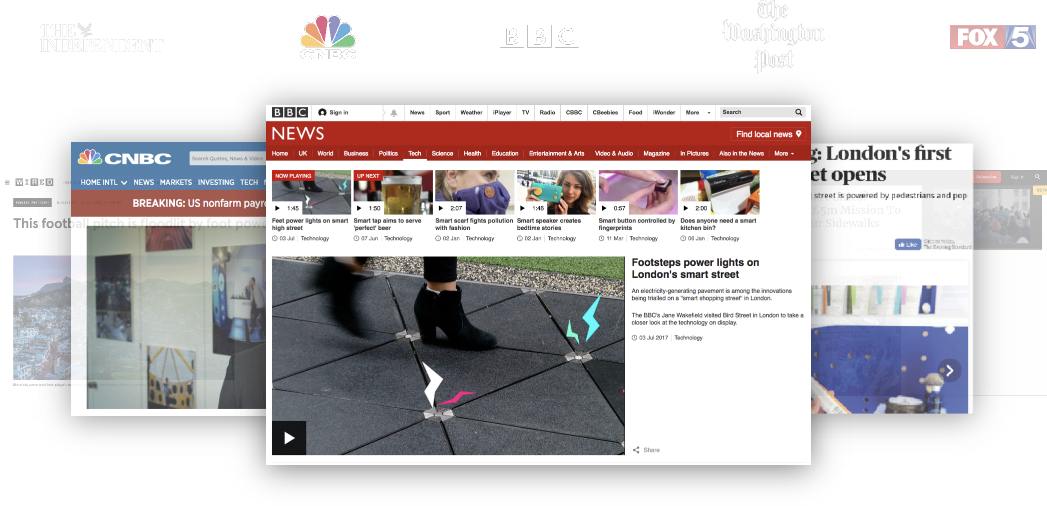 Let's
bring your event to life

bring

your next event

to life
with pavegen
Let's take the next step together!